Recreational marijuana is now legal in Montana following the passage of House Bill 701. However, without a medical marijuana card, you will not be able to purchase it openly until January 1, 2022, when existing medical marijuana dispensaries will be allowed to sell to the public. In the meantime, you can grow your own, but if you buy the product in another state and drive home with it, you'll be breaking federal law.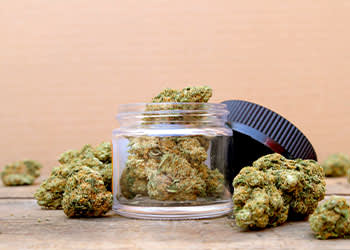 Those who wish to capitalize on Montana's emerging marijuana industry will have to wait an additional 18 months after medical marijuana dispensaries begin public sales. No retail dispensaries will be allowed until July 2023.
There's another problem if you want to cash in on this new and burgeoning market. If you intend to manufacture or sell marijuana, you'll want to create a brand name, but federal trademark laws prohibit marks for products listed on the Controlled Substances Act (CSA).
However, there are workarounds for your branding that won't necessarily offer the full protections of a federal trademark, but will enable you to get your foot in the door and make yourself known with your own brand name.
If you're located in or near Bozeman, Montana, including the neighboring areas of Missoula, Butte, Helena, Billings, and Great Falls, and you're looking to get into the recreational marijuana market, call me, Attorney Christopher Young, at the Young Law Office PLLC. I have studied Montana's marijuana laws and keep current with all developments. I can advise and guide you as you legally enter the industry.
U.S. Patent and Trademark Office Requirements
Anyone can put a TM on their brand name since TM has no legal meaning. However, it may offer some natural protections within the boundaries of where the enterprise is located under Common Law Trademark Rights. For instance, if you open Jones Dispensary™ in Missoula, you should be able to protect your brand in Missoula, but you'll be on your own in defending it.
The use of TM is usually a prelude to seeking a registered Circle R (®) mark with the U.S. Patent and Trademark Office (USPTO), which affords you nationwide legal protections for your logo, image, brand name, or slogan.
Unfortunately, the USPTO does not allow trademark registration for illegal substances. If you attempt to register a cannabis brand name or logo, you'll receive a reply something like this: "Here, the evidence of record indicates that the items or activities to which the proposed mark will be applied are unlawful under the federal Controlled Substances Act (CSA), 21 U.S.C. §§801-971."
Branding Alternatives to the USPTO
Trademark registration is available through the office of the Montana Secretary of State (SOS). Your TM will then be protected statewide. If someone in California decides to mimic your brand, however, your state protections will not extend beyond the border. You'll have to make a claim based on infringement and fight it out in Golden State courts.
Another route is to seek USPTO protection for an associated or similar product that does not derive from or use cannabis in any way. For example, if you manufacture a cannabis-infused vaping product, you can create a similar product that does not use marijuana or its derivatives. For that vape product, you can choose a brand name, file it with the USPTO, and extend the brand name to your cannabis vaporizer.
Another example: Say you sell cannabis-infused cookies, which are known as "edibles" in the marijuana industry. You can create another line of non-cannabis cookies and brand them. You can then use the registered brand name for both the edibles and the non-cannabis cookies.
The catch here is that you must continue manufacturing and/or selling both the cannabis product and its derivative namesake or you will face what the USPTO calls trademark abandonment. In other words, you'll have to continue selling sugary cookies along with your edibles if you wish to maintain the trademark protection.
Young Law Office PLLC: Experience You Can Trust
Recreational marijuana is still a nascent industry in Montana. Additional changes, regulations, or restrictions could come down the pike at any time between now and when public sales go full force in 2022 and 2023. I will continue to keep up with all changes and updates.
Of course, there's still the chance that the federal government will remove marijuana from the CSA. Some progressives have introduced legislation to do this, but any action seems a ways off given the makeup of the Senate.
Meanwhile, if you're looking to enter the new recreational marijuana market in any capacity, you can use your own ingenuity to brand and market your product. You just can't get USPTO protection – yet.
Whatever your goals may be in this emerging enterprise, reach out to me at the Young Law Office PLLC with your questions and concerns.