Montana has already legalized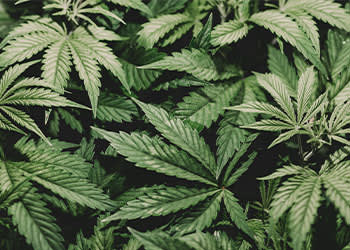 recreational use of marijuana with public sales to begin in 2022, thanks to House Bill 701 and voter-approved Initiative I-190. In the beginning, only currently licensed medical marijuana dispensaries will be allowed to sell to recreational users. About 18 months later, stand-alone recreational dispensaries may begin operating.
What all these dispensaries face is federal legislation that lists marijuana as a Schedule 1 Controlled Substance, along with heroin. That classification means that sellers of cannabis face severe restrictions, not the least of which is denial of credit and banking services. Cannabis is an all-cash business, meaning no credit or debit cards and no business bank accounts to park the proceeds to be able to write checks to pay suppliers and the Tax Man.
Federal legislation to delist marijuana and open up banking and credit services to those in the cannabis industry has begun to heat up. A bill actually passed the House in December 2020, but that died when the 116th Congress adjourned at the end of the year. Now, with the 117th Congress in session, it is the Senate that has ventured forth with draft legislation.
What are the chances of federal marijuana legislation passing this year or in 2022? The answer, currently, is "iffy."
If you're looking to enter the burgeoning new cannabis industry in or around Bozeman, Montana, or in Helena, Missoula, Butte, Great Falls, or Billings, contact me at the Young Law Office PLLC. I have helped clients set up medical marijuana dispensaries, and I look forward to helping others start as medical marijuana providers or as stand-alone recreational dispensaries.
The MORE Act
In December 2020, the House of Representatives voted 228-164 to pass the Marijuana Opportunity Reinvestment and Expungement (MORE) Act. The bill would have decriminalized and removed marijuana entirely from the federal Controlled Substances Act (CSA).
The proposed legislation was read twice in the Senate committee but never got a vote in the upper chamber. When the 116th Congress ended on December 31, 2020, the MORE Act died with it. Bills that haven't become law must be reintroduced in the next session of Congress, which began January 1, 2021.
The Senate Takes Over
With the 117th Congress in session, Senate Majority Leader Chuck Schumer (D.-N.Y.) introduced draft marijuana legislation dubbed the Cannabis Administration and Opportunity Act, a measure he called "monumental."
The draft piggybacks on many of the provisions of the MORE Act. It would delist marijuana from the CSA and remove federal penalties for marijuana use and possession. It would also provide for expunging the criminal records of nonviolent marijuana offenders convicted under the prevision federal prohibition.
While the act would leave recreational legalization to each state, it would also require all states to allow shipments of cannabis to cross their borders and use their highways for distribution. Even if a state decided not to legalize cannabis, it would still have to allow transportation of the product within and across its borders.
The Food and Drug Administration (FDA) and the Treasury Department's Alcohol and Tobacco Tax and Trade Bureau (ATF) would regulate the production, distribution, and sale of marijuana. A federal excise tax would also be levied.
Most importantly, for manufacturers, distributors, wholesalers, and retailers of cannabis products, it would open up the nation's banking and credit systems. Currently, these entities must rely on individual investors and venture capital firms to finance their operations, and customers at dispensaries must pay in cash.
Prospects for the Draft Legislation
First to note is that this is just in a draft form. It has not been formalized in any way to be debated, let alone voted on. While it may be able to pass out of a Senate committee with just a majority vote by Democrats, once it gets to the Senate floor, it will likely face a filibuster. This means the bill must get 60 votes to survive. The Senate's 50 Democrats would have to vote unanimously while convincing 10 Republicans to join them.
There's also the question of what President Joe Biden would do if the legislation were sent to his desk. He has consistently stated he is in favor of justice reform when it comes to marijuana use, but he has also said he is not in favor of legalization. Whether leaving legalization to the individual states, as the Cannabis Administration and Opportunity Act proposes, would be enough to sway the president remains to be seen.
The biggest hurdle, however, is getting the 60 votes needed in the Senate to pass the legislation. Meanwhile, Democrats themselves are focusing on tax reform, infrastructure legislation, and a massive $3.5 trillion reconciliation bill that combines the progressive wing's fondest desires into one package. Marijuana reform may have to wait.
Working With an Experienced Attorney
The cannabis industry in Montana is still pretty much in its infancy, and enabling regulations and potential statutes are still a ways off. Meanwhile, federal enforcement agencies have allowed states to police their own recreational marijuana laws, so those individuals and entities wishing to enter the industry should focus on state legislation. When and if federal legislation is enacted, that will pave the way for more freedom when it comes to financing and banking.
If you're looking to get in on the ground floor of what looms to be a multibillion-dollar industry, contact me at the Young Law Office PLLC. I keep a constant watch on changes in marijuana legislation and regulations so I can help you navigate all the legal hurdles you need to get started.