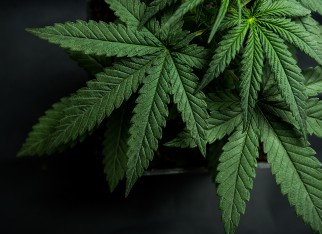 The Montana Legislature has not had its say on Montana's marijuana laws. House Bill 701 passed on April 27 and is in the process of being delivered to Governor Gianforte for signature. There is no reason to expect the Governor to veto the bill. With HB 701 about to become law, I offer this analysis:
The most consequential provisions are the opt-in/opt-out allowances for county and city governments. An earlier version of the bill defaulted every county to prohibition unless a local government specifically chose to allow marijuana businesses. This provision was the subject of intense criticism. The Senate Select Committee on Marijuana Laws arrived at a curious compromise. Those counties that voted in favor of I 190 in last November's election will be considered to have already opted in. Those counties that voted against I 190 opted out. Out counties can change their status either by election or ordinance. Cities within in-counties may opt out by election. Cities within out-counties may opt in by election. Importantly, current licensees that do not apply for an adult use dispensary license may continue to do operate in their existing premises until their first license renewal date after January 1, 2022 or until any grace period expires, whichever is later. I believe these provisions could be subject to legal challenge under the equal protection clauses of the state and federal constitutions because they create two classes of licensees – those that are within in-counties and those that are within out-counties.
The soon-to-be law still requires vertical integration, but carves out two areas for independent businesses – transportation and manufacturing. The Department of Revenue ("DoR") will begin accepting license applications on January 1, 2022, but only from former medical marijuana licensees that were licensed on or before November 3, 2020. Marijuana businesses falling outside that deadline must wait until July 1, 2023 to apply for an adult use license. Former medical marijuana licensees who sell only to registered cardholders are not required to obtain an adult use dispensary license. But it is unclear whether a former medical marijuana licensee that missed the November 3, 2020 deadline may sell marijuana after its first renewal date following the effective date of the law (January 1, 2022). The law gives the DoR rulemaking authority to clarify this issue. Hopefully, it will be addressed by the Rules when they are published.
There are some significant differences with existing law when it comes to applying for and obtaining a license. The marijuana business must provide a complete organizational chart showing every owner and that owner's share of the company. Anyone with a 5% interest or more must have a background check. Business entities with a 5% interest or more must also provide an organizational chart and disclose the following:
Any bankruptcies;

Whether it is a party to a lawsuit;

Whether it has a financial interest in a marijuana business in another state;

Personal information about each controlling beneficial owner.
In addition, funding for the enterprise must be from a "suitable source." The new law has the same disqualifiers as the current law under MCA §50-46-308(3), except that the drug conviction disqualifier has been relaxed slightly to a conviction under a marijuana law in any other state within the past five years, and after investigation the DoR finds that the applicant is not sufficiently rehabilitated to warrant public trust.
Other provisions of the law include:
Outdoor cultivation is not permitted, with licensees who are already growing outdoors grandfathered in;

Marijuana may NOT be consumed on the licensee's premises;

Third party manufacturing is specifically allowed;

Delivery to customers is allowed, but drive-up windows are not;

Use of common carriers like the USPS and FedEx to transport marijuana is prohibited;

Hours of operation are limited to 8:00 a.m. to 9:00 p.m.;

There are particular security system requirements;

Labels must be white and must contain the seller's name/logo, the name of the product, THC and CBD content, and health warnings;

Labels and packaging must be pre-approved by the DoR;

Advertising is still not allowed but listing in a directory is not considered advertising. Web sites are permitted but may not contain pricing or solicit out-of-state customers.
Marijuana law in Montana is about to become more complicated. Please contact me if you have questions.