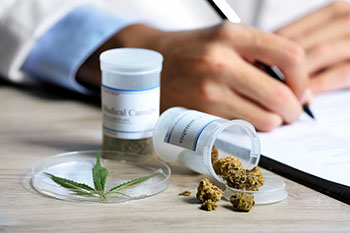 Medical marijuana use, with fits and starts, has been legal in Montana since 2004. Enacted in May 2021, Montana's HB 701 now allows for recreational marijuana sales, starting January 1, 2022, in counties where voters approved Initiative I-190 in November 2020. Other counties will have to vote again to opt-in and existing counties can also vote to opt-out.
In the beginning, only currently licensed medical marijuana facilities will be allowed to sell recreational marijuana to the public. Applications for stand-alone dispensaries will be allowed starting July 1, 2023, though no concrete details have been released yet. In the meantime, you can still apply for a medical marijuana dispensary license.
If you're seeking to join the burgeoning marijuana business market in or around Bozeman, Montana, or the surrounding communities of Helena, Great Falls, or Missoula, you will need to set up a solid legal entity to protect yourself.
Contact me at the Young Law Office PLLC if you're looking to establish a medical marijuana dispensary or a stand-alone dispensary. I will help you prepare all of the legal documents you need to feel secure in your new enterprise.
Applying for a
Dispensary or Other License
The Montana Department of Public Health and Human Services is responsible for licensing medical marijuana providers and dispensaries. You must first apply for a provider license before applying for a dispensary license. If you wish to manufacture and sell medical marijuana, you must first obtain a marijuana-infused product provider (MIPP) license and then a dispensary license.
I-190 and HB 701 entrusts the licensing of recreational dispensaries to the Montana Department of Revenue. The agency will begin accepting recreational dispensary applications on January 1, 2022. HB 701 limits the establishment of marijuana dispensaries to only those counties that approved I-190. Other licenses will be available for the cultivation, manufacturing, testing, and transportation of marijuana.
Choosing a Business Entity
Whether you're intending to open a dispensary, legally cultivate the product, manufacture marijuana products or provide transportation of marijuana, you'll need to choose a business structure that limits your legal liability. If you opt to be a sole proprietor, you may be personally liable for everything from unpaid debts to lawsuits. If you lose a judgment, some or all of your possessions can be seized and sold.
Business forms that can offer partial to full liability include a limited liability company (LLC) and both a traditional corporation and an S Corporation.
If you operate as an LLC, the LLC itself assumes liability for all debts and legal actions, and your personal assets are generally protected (unless you personally guarantee a loan for your LLC).
A traditional corporation becomes a separate legal entity, shielding its founders (known as shareholders) from liability unless the "corporate veil is pierced" by showing malfeasance or illegal actions. An S Corporation shields the owners from all liability beyond the money they initially invested to start the company. For instance, if you put $10,000 into founding an S Corporation, creditors and others can come after that money, but they cannot come after your personal assets beyond that sum.
Since most cannabis operations are run as LLCs, I will focus on that business form here. LLCs will need an operating agreement and should have a management services agreement as well.
Operating Agreements
An operating agreement for an LLC is a legal document that outlines the ownership structure and operating procedures of the business entity. A solid operating agreement can help avoid disputes and disagreements among owners (called members), which otherwise may have to be resolved in court. Some of the topics covered in such an agreement include:
Ownership
If there is more than one member, the operating agreement will state how ownership shares are split — equally among all members or weighted in favor of some over others.
Management & Voting
This involves how the LLC is managed — whether jointly or by an appointed manager — and also how votes are to be taken on business matters. Typically, each member has one vote, but again, voting power may be weighted favoring some over others.
Capital Contributions
This details how much each member invested in the LLC and how additional funds are to be raised.
Distribution
This describes how profits and losses will be divided. Usually, this hinges on equal distribution, but it also could be organized according to who invested what.
Finally, the operating agreement must be crafted to adhere to Montana's still-emerging marijuana laws and regulations.
Management Services Agreements
A management services agreement is especially important for an LLC with one manager in charge. It sets limits on the manager's power and responsibility to act on behalf of the company. The management services agreement can spell out:
Duties of the Manager: Provisions may include whether and how much the manager may borrow, check-writing privileges, authority in employment decisions, and accounting responsibilities.

Terms: Starting and ending dates of the manager's role.

Compensation: How the manager will be compensated, whether it is a set amount, based on the size of the organization with provisions for growth, or by other means.

Confidentiality: Setting forth standards for keeping company information confidential.
If the manager is neither a member nor an employee, they may not "touch the plant." Under these circumstances, the management services agreement must reserve certain functions for the members and employees.
How a Knowledgeable
Attorney Can Help
The recreational cannabis industry in Montana is still in its infancy. Possible legal and regulatory changes still loom, but the start date of January 1, 2022, is definitely cast in stone. If you are joining this budding industry in some capacity, protecting yourself through the proper business entity that limits liability and internal disputes is of vital importance.
In the initial days of open recreational sales, medical marijuana dispensaries will be the 900-pound gorilla in the room, as they will have sole authority to sell to the public for many months. If you can get in on this now, you can capture a market share before new recreational dispensaries hit the scene.
Whatever your route, preparing operating agreements and management services agreements that comply with all applicable Montana marijuana laws and administrative rules is a complex and still-evolving task.
Using a downloaded form from the internet will not contain the specialized language needed for your Montana marijuana business. At the Young Law Office PLLC, I can help get you started on the right foot. Call me today to get started.