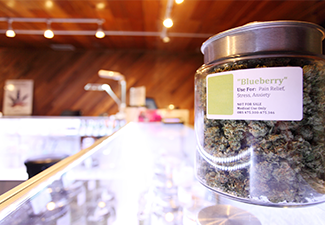 The adult-use marijuana industry is coming to Montana, but retail sales will be limited to established Medical Marijuana Program dispensaries when the public – those without medical marijuana authorization – can openly purchase the product starting January 1, 2022. Retail dispensary licenses will have to wait until July 1, 2023, to begin operations.
All of this comes courtesy of two statewide efforts, the first being Initiation 190 that was approved by voters in November 2020, and the second being House Bill 701 passed by the legislature and signed by the governor in May 2021. HB 701 represents the state's effort to refine, control, and regulate the provisions approved by voters in I-190.
Sound confusing? It is if you're out there hoping to enter the burgeoning new cannabis business. If you're looking to open a retail marijuana dispensary in Montana, contact the Young Law Office PLLC. I have been following the state's marijuana laws and regulations since medical marijuana was approved in 2004, and I have the experience, knowledge, and resources to help you in your pursuit of a marijuana dispensary operation.
If you are in Billings, Missoula, Butte, or Great Falls, contact me at my office in Bozeman to schedule a consultation.
Steps to Take to Open a Dispensary
In the beginning, only medical marijuana licensees, or those who had submitted medical marijuana applications by November 30, 2020, will be allowed to add retail dispensary licenses to their operations and sell the product to the public starting in 2022.
HB 701 shifted licensing to the Department of Revenue, which is where applications must be filed. I-190 dictates that the state must begin accepting applications for dispensaries by January 1, 2022, though retail operations cannot commence until July 2023.
In the meantime, anyone hoping to open a retail dispensary must decide upon a business structure: sole proprietorship, partnership, Limited Liability Company (LLC), or corporation (including S-Corporations). Financing is another hurdle – potentially a huge one.
Since federal law lists marijuana as a controlled substance, banks cannot provide loans or other services to those in the recreational marijuana trade, or they may face money laundering or other federal charges. Generally, unless you are going to self-finance, you will have to raise funds in the private market, from friends, family, or investors.
You also should note, when it comes to finding a location for your operations, that HB 701 restricts sales to only those counties that approved I-190, which is about half the counties in the state. States that voted against I-190 will have to hold a separate election for voters to approve legalized public sales.
Finally, you need to understand the types of licenses you will need and the regulations regarding dispensary operations.
Licensing Requirements
To open a retail dispensary, you must obtain three types of licenses: a canopy license, a cultivation license, and a dispensary license. The canopy license refers to the amount of space your overall operation will use, and there are different tier levels depending on the square footage.
You need all three types of licenses because you must cultivate 50 percent of the marijuana you sell in your dispensary. You can source the other 50 percent from outside providers. However, if you want to produce concentrates or other manufactured goods, you'll need to acquire a separate manufacturing license.
Other restrictions get more technical as HB 701 states that THC concentration in your cannabis cannot exceed 35 percent. Remember, since you are required to be a cultivator as well as a retail sales destination, THC concentration becomes another one of your concerns.
Challenges Your Attorney
Can Help You Overcome
Opening a dispensary is not a do-it-yourself proposition. As the laws and regulations keep piling up, an attorney can help you follow all the twists and turns. Skilled legal counsel can keep you advised of your compliance and other obligations.
In addition, there will be legal and regulatory hurdles as you put the pieces together to get your business up and running by July 2023. You will need the experienced hand of legal counsel to help you navigate the licensing and regulatory process successfully.
Staffing is also covered by HB 701. Your employees must all obtain a state-sanctioned badge after undergoing a background check. There's also the issue of security. The regulations require video surveillance of all your employees and customers. The requirements go on and on.
In short, you will need experienced and knowledgeable legal representation to guide you and advise you through the process, from application to opening.
Reliable Experience and Comprehensive Knowledge
With the experience, knowledge, and resources I have garnered over the years, I am here to help you successfully establish your retail dispensary operation.
If you're serious about entering the newly legalized marijuana trade in Montana, contact me at the Young Law Office PLLC. I proudly serve clients in Bozeman, Billings, Butte, Missoula, Helena, Great Falls, and the rest of the state.